Tag Archives: Phoenix Rising
We shall not see the likes of that hair again.
So we can't spoil anything about Byron's future, because, well. But what does this coda to the telepath crisis imply for the rest of the season, and is it paid off?
Podcast: Play in new window | Download
Subscribe: RSS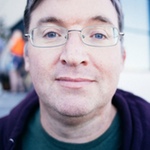 It's the end of the Byron arc, in dramatically tragic fashion–which means it is of course time for our own harbinger of doom, Jason Snell, to return to delight in misfortune.